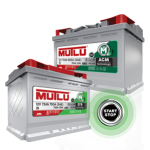 Start Stop
EFB
High quality flooded batteries are designed to meet micro-hybrid battery needs for all START STOP vehicles developed to reduce fuel consumption and carbon dioxide emission.
AGM
High quality VRLA (Valve Regulated Lead Acid Battery) type batteries specially developed to meet demanding needs of all START STOP vehicles designed to reduce fuel consumption and emission.
Heavy and Super Heavy Duty Batteries
Series 1 – Batteries with flat lid design, manufactured with SFB technology are designed to meet the power needs of heavy and super heavy duty vehicles.
Series 2 – Ideal batteries with safe kamina lid technology, Series 2 group has a central degassing system and flash arrestor.
Series 3 – In order to provide an increased level of durability, performance and safety, Super Heavy Duty series has a safe kamina lid technology with a central degassing system and flash arrestor.
Auto
The new technology developed by Mutlu is a flooded type battery designed from our experience to deliver innovation and quality performance for all cars and light commercial vehicles.
Industrial
For industrial applications, Mutlu uses the latest technology to manufacture a high range of stationary and tractionary batteries with various inner.
Marine
SFB Series; batteries are developed for changing needs of water transportation vehicles. Marine group batteries are equiped with spill-proof technology and have central degassing system and flash arrestor. These maintenace free batteries consist of custom design silver additive grids and a special active material to maintain longer cycle life and higher cost saving. Minimum discharge feature delivers maximum shelf life and correspond to seasonal stand-by periods.
Full Energy
Full energy and solar batteries are critical power sources for applications requiring longer operation periods.
With reinforced interior design and high charging levels, Mutlu EFB batteries are designed for longer cycle life for cleaning machines, electric vehicles, alarm and security systems, solar power systems, disabled chairs, elevators, pallet lifting equipment, golf carts, camper vans and UPS. Up to 50% deep discharge in applications requiring higher power, EFB batteries for marine applications do not require maintenance due to lower water loss levels.
Motorcyle
Motorcyle Batteries

The Golden motorcycle batteries are grouped under four categories: standard maintenance-free (MF), maintenance-free super (SMF) and electric bicycle batteries.
The Golden Motorcycle batteries are available in 20 products of different sizes and features.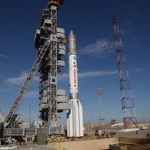 Cosmodrome
Low-maintenance, Tubular Stationary Unit (OPzS) batteries are standby batteries manufactured to be connected to systems as an uninterruptable energy supply. Charge resistance, rapid and safe installation, low maintenance, requirements, long life and less installation area.
Baykonur Space Port located in Kazakhstan is being operated by aforementoned Mutlu Batteries.
Recently Posts
Mutlu Battery, the leading brand of Turkish battery industry, introduced a wide of range of products from lithium-ion batteries... read more